Kajal Aggarwal, the renowned actor, recently visited the Taj Mahal for the first time and was completely mesmerized by its beauty. She took to her Instagram account and shared multiple pictures of herself striking various poses at the iconic monument. Her Instagram feed is now filled with stunning photos from her visit to the Taj Mahal.
Actress Kajal Aggarwal recently paid a visit to the Taj Mahal for the very first time and was left awestruck by its stunning beauty. She shared a series of pictures on her Instagram account to showcase the magnificent monument.
you also like to read: Oberoi Amarvilas Agra Rooms & Suites: Revel in Romance with Stunning Taj Mahal Views and Unmatched Comfort and Style
Advertisement
Kajal Aggarwal recently shared a stunning picture of herself at the Taj Mahal on her social media account. Along with the picture, she expressed her awe and admiration for the iconic monument, writing, "As I witnessed the Taj Mahal for the very first time, I found myself completely mesmerized and spellbound by its magnificence.
The intricate detailing, perfect symmetry, and rich history of the monument all transported me back in time and left an everlasting impression on my mind. The Taj Mahal truly is a wonder of the world."
During her visit to the Taj Mahal, Kajal Aggarwal was accompanied by her father who also featured in a couple of photographs that she shared on her social media account. One of the pictures captured Kajal standing behind her father, who was seated on a marble bench, creating a heartwarming moment between the two.
Kajal Aggarwal, who is 34 years old, recently shared on her social media account that her views about love had been "carelessly narrow" and that she now believes it is "short-sighted to view romantic love as a prerequisite to a happy life." Her visit to the Taj Mahal, famously known as the monument of love, gave her a fresh perspective on love and its meaning in life.

Kajal Aggarwal began her acting career in 2004 with the Hindi film "Kyun! Ho Gaya Na…" and went on to work in Tamil and Telugu films. She has acted in several successful films like "Magadheera," "Darling," "Thuppakki," "Special 26," and "Singham."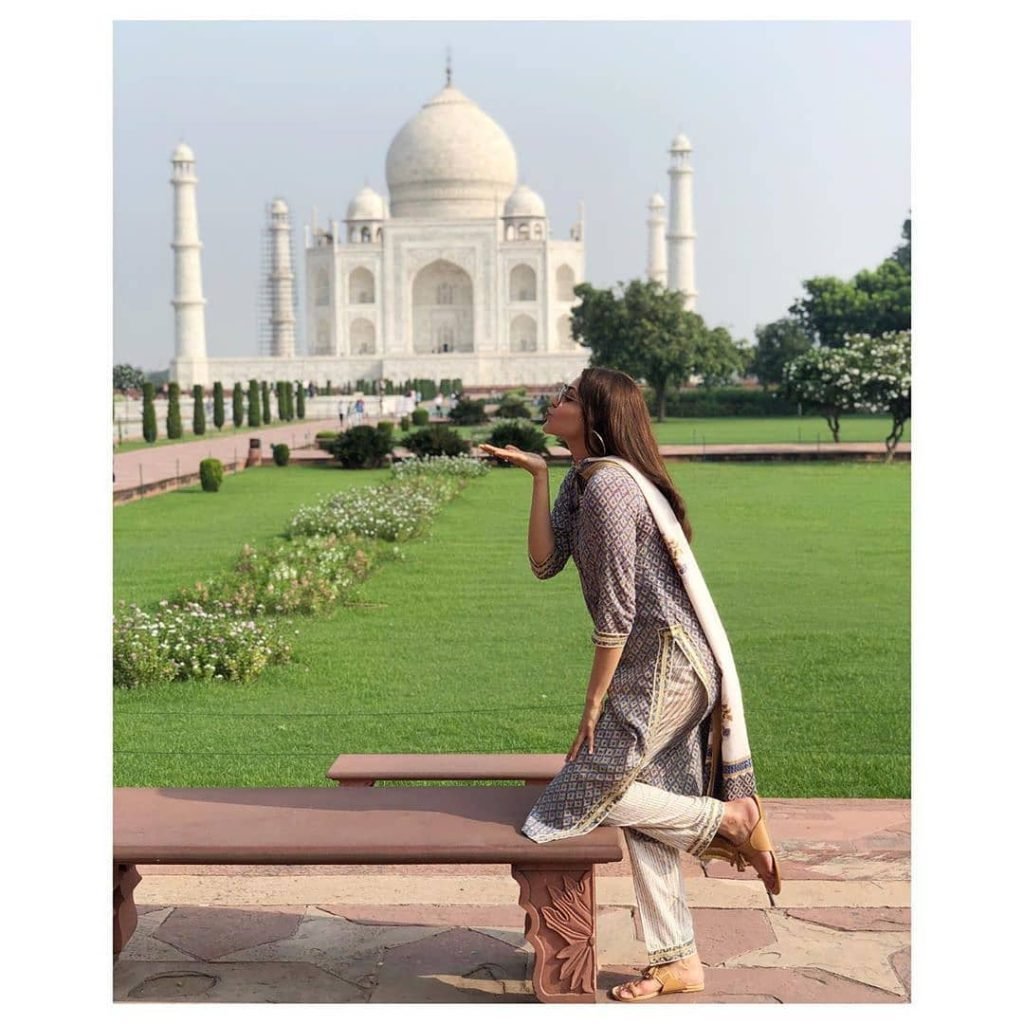 Kajal is known for her versatile performances and has won several awards for her work in the film industry. She was nominated for the Filmfare Award for Best Actress for her role in the Telugu film "Brindavanam" and won the SIIMA Award for Best Actress for her performance in the Telugu film "Temper."
You also like to read: Amar Vilas Hotel Agra Dining at Bellevue or Esphahan
Apart from her acting career, Kajal has also worked on several social causes and has been involved in various philanthropic activities. She is also a brand ambassador for several popular brands and has been featured in numerous commercials. With her talent, grace, and beauty, Kajal Aggarwal has become a popular and respected actress in the Indian film industry.
Advertisement