Experience a taste of India on this outstanding tour of the country's most fabled sights. Explore the Golden Triangle that combines the country's capital city Delhi to the wondrous sites of the Mughal capital of Agra, the legendary Fatehpur Sikri, and the Pink City of Jaipur. Then fly to South India colonial port city Chennai. Explore the city and advance to visit Kanchipuram & Mahabalipuram & Pondicherry. Continue to visit UNESCO WHS of the Great Living Chola Temples at Gangaikonda Cholapuram, Darasuram & Thanjore. See some largest active temples in India at Trichy and Madurai.
"Tour of New Delhi – drive past the stately government buildings of the British Era designed by Lutyen's, including the Indian Gate & the Presidential Palace"
On arrival at Delhi airport assistance and transfer to hotel (hotel check in/ out time 1200hrs afternoon early check in subject to rooms availability). Rest time free and easy to relax and personal activities. You can opt to go out for dinner with your driver.
Breakfast at hotel, city tour of Delhi. Visit landmark of Old Delhi which include Red Fort the residence of the Mughal emperor for nearly 200 years until 1857. Jama Masjid one of the largest mosques in the world, built by Shah Jahan. Cycle Rickshaw ride in Chandni chowk & Khari Baoli Spice Market a busy shopping area with markets full of spices, dried fruit, silver jewelry and vivid saris, while the narrow side streets are crowded with tiny shops selling essential oils, stationery and traditional Indian sweets. Raj Gath the memorial of Mahatma Gandhi where he was cremated after his assassination.
Advertisement
In New Delhi visit Humayun Tomb the first garden-tomb in Indian subcontinent and an early example of Mughal architecture commissioned by Humayun's first wife Empress Bega Begum in 1569-70. Qutab Minar a 73-metres tall minaret that forms part of the Qutb complex a fine examples of Afghan architecture. Lotus Temple a Bahá'í House of Worship notable for its flowerlike shape open to all, regardless of religion. Drive thrugh VVIP areas passing President House, Parliament & India Gate etc.
Delhi – Agra (210kms/ 4hrs approx) – Later city tour of Agra. Visit Taj Mahal an ivory-white marble mausoleum on the bank of the Yamuna river commissioned in 1632 by the Mughal emperor Shah Jahan to house the tomb of his favourite wife Mumtaz Mahal, it also houses the tomb of Shah Jahan himself. Agra Fort the main residence of the emperors of the Mughal Dynasty until 1638, when the capital was shifted from Agra to Delhi. Itmad-ud-Daula Tomb a Mughal mausoleum commissioned by Nur Jahan, the wife of Jahangir, for her father Mirza Ghiyas Beg.
Also, you like to Read Best Time to Visit Taj Mahal
Agra – Jaipur (245kms/ 5hrs approx) – Breakfast at hotel drive to Jaipur via visiting Fatehpur Sikri & Abhaneri. Fatehpur Sikri founded in 1569 by Mughal emperor Akbar and abandoned after 15 yrs due to scarcity of water. Predominately, a red sandstone construction sprawling over a huge area, the architectural style is very much in tune with emperor's dream & partakes of both Hindu & Muslim styles. See the graceful buildings including Diwan-E-Khas hall, Jodha Bais Palace, Jama Masjid, Tomb of Salim Chisti, Panch Mahal & Buland Darwaza.
Chand Baori (Step well) Further drive and visit Abhaneri a small village popular for the amazing Chand Baoris (step wells) and Harshat Mata Temple. Chand Baori is one of India's deepest and largest step wells. The huge tank with delicate carvings is certainly delightful to the eyes.
Albert Hall Museum – Continue drive to Jaipur check in at hotel. Evening explore the pink city and visit the colorful bazaars. You can visit Albert Hall Museum. The museum displays a wide range of metal objects, wood crafts, carpets, stone and metal sculptures, arms and weapons, natural stones and ivory goods. It also houses a large collection of miniatures from Bundi, Kota, Kishangarh, Udaipur and Jaipur schools of art. As per your interest wrap up your day by watching Bollywood movie at the opulent Rajmandir Cinema.
"Abhaneri a small village popular for the amazing Chand Baoris (step wells) and Harshat Mata Temple."
The Jama Masjid of Bharatpur is an imposing complex of domes, chattris and minarets. Built in the Mughal style of mosque building, as against the imperial and the provincial, the complex displays a mix of Indian Islamic, Persian Central Asian, and distinctive Hindu elements in its architecture.
For instance, a chhatri, which is a domed kiosk, generally used in Hindu architecture as a cenotaph, was used in Islamic buildings of the time as a decorative element. Several jharokhas or cantilevered openings, canopies, and extended pavilions show an imprint of Rajputana Hindu culture in the mosque's aging walls.
In 1876, the Prince of Wales visited Jaipur and the entire Jaipur city was painted in pink the symbolic colors of hospitality to welcome him.
Jaipur – Breakfast at hotel, city tour of Jaipur. Jaipur holds the distinction of being the first planned city of India. Established in 1727 by Jai Singh II, the king of Amber when he shifted his capital from Amber to the new city because of the rapidly-growing population and an increasing water scarcity. Noted architect Vidyadhar Bhattacharya used the established principles of Vastu Shastra to build the city. In 1876, the Prince of Wales visited Jaipur and the entire Jaipur city was painted in pink the symbolic colors of hospitality to welcome him. The pink that colors the city makes for a marvelous spectacle to behold. Jaipur rises up majestically against the backdrop of the forts Nahargarh, Jaigarh and Garh Ganesh Temple.
In morning visit Amber Fort followed by Jaigarh Fort & Sisodia Rani Garden. Afternoon city tour visit City Palace, Observatory & Hawa Mahal. Further explore local market the famous bazaars of Pink City. In the evening attend Aarti Ceremony at Birla temple.
Jaipur – Chennai (flight) – Breakfast at hotel, transfer to airport to board flight for Chennai. On arrival at Chennai airport assistance and transfer to hotel. Fort St. George Later city tour of Chennai. Visit Fort St. George & Museum – Fort St. George is located on the banks of Bay of Bengal. It was built by the British East India Company in 1640 AD. The fort is believed to be the first establishment of the British in India. It is a military architecture marvel, which was erected as a trading post and later evolved to be the origin of modern Indian Army.
Kapaleeshwarar Temple – Semmozhi Poonga is a beautifully landscaped botanical garden in Chennai which is set up by the horticulture department of the Government of Tamil Nadu. Apart from some common plants and trees, the garden houses some really rare types of plants and medicinal herbs. There is also an artificial pond in the garden and ducks which makes it an enjoyable place for the children as well. .
Dakshina Chitra – a living-history museum in the Indian state of Tamil Nadu, dedicated to South Indian heritage and culture. Opened to the public on 14 December 1996, the museum was founded and is being managed by the Madras Craft Foundation. Arulmigu Sri Parthasarathy Temple – The Parthasarathy Temple is an 8th-century Hindu Vaishnavite temple dedicated to the Lord Vishnu, located at Thiruvallikeni, Chennai, India. Evening to walk on Marina beach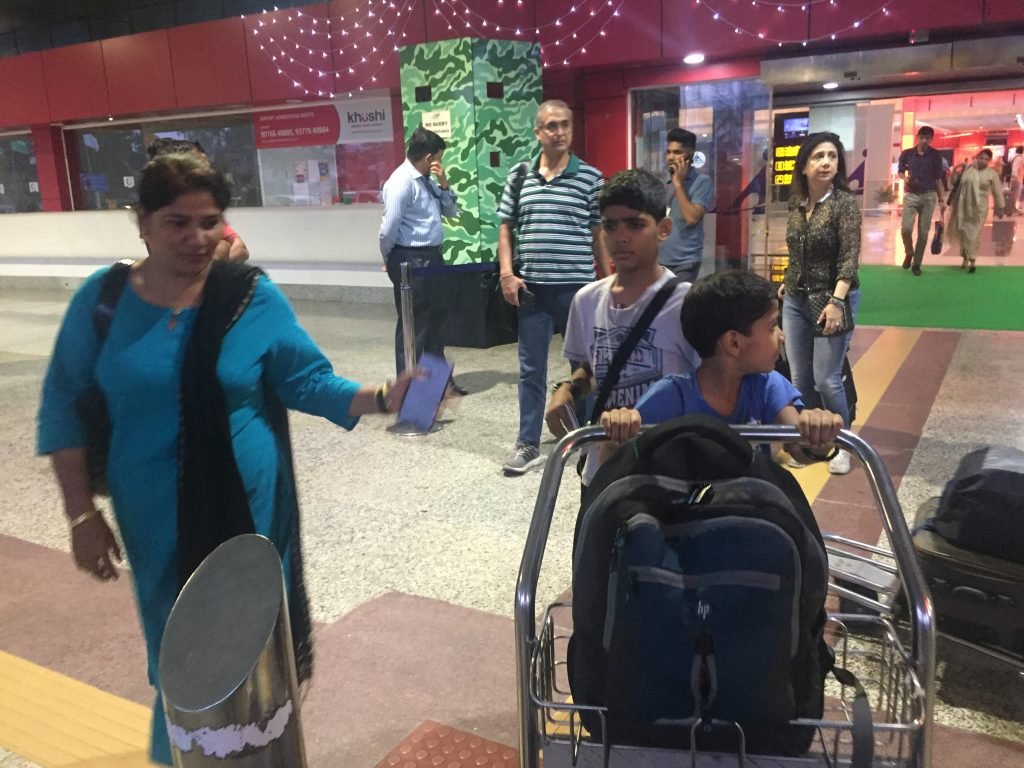 Chennai – Kanchipuram – Mahabalipuram (120kms/ 3hrs approx) – Breakfast at hotel drive to Mahabalipuram via visiting Kanchipuram – the City of Thousand Temples and The Silk City.
Visit Kailasanathar temple – an 8th-century temple dedicated to Lord Shiva. This temple is noted for its architecture and sculptures. There are 58 small shrines situated around the main shrine as a compound wall. Sandstone was used in the construction of this temple. Ekambareswarar temple – another ancient temple of the city dedicated to Siva. The 2500-year-old mango tree inside the temple has 4 branches each yielding different varieties of mangoes. Varadharaja temple – dedicated to Lord Vishnu, noted for its wonderful sculptures. This is one of the 108 sacred Shri Vaishnavite temples. Vaikundhaperumal temple – dedicated to Lord Vishnu, it is also one of the 108 Divyadesams. Kamakshi Amman temple – dedicated to Goddess Kamakshi the presiding deity, one of the holy Sakthi worship places in India. It is closely associated with Sri Adi Sankaracharya.
Read Detail itinerary & Price about Golden Triangle & South India Temples
Golden Triangle South India Tours
Are you Looking for Tour? CHAT WITH TRAVEL EXPERT on WhatsApp
Advertisement