Agra is a city with a rich cultural and historical heritage, and there are many day trips available that allow visitors to explore nearby attractions and experience the beauty and diversity of the region.
One of the most popular day trips from Agra is to Fatehpur Sikri, a UNESCO World Heritage Site located about 40 km from Agra. This ancient city was built in the 16th century by the Mughal emperor Akbar and is known for its stunning architecture and historical significance.
Fatehpur Sikri
Bharatpur
Mathura
Deeg
Another popular day trip is to Mathura and Vrindavan, two cities that are considered to be among the most sacred in India. Mathura is the birthplace of Lord Krishna, and Vrindavan is where he spent his childhood. Visitors can explore the many temples and holy sites in these cities and experience the spiritual and cultural richness of the region.
For nature lovers, the Keoladeo National Park is a great day trip option. Located about 60 km from Agra, this park is home to a variety of migratory birds and other wildlife and is a paradise for birdwatchers and nature enthusiasts.
Day trips from Agra offer a great opportunity to explore the beauty and diversity of the region and create unforgettable memories of your trip to India. So why not add a day trip to your itinerary and experience all that the area has to offer?
Agra City Tours
---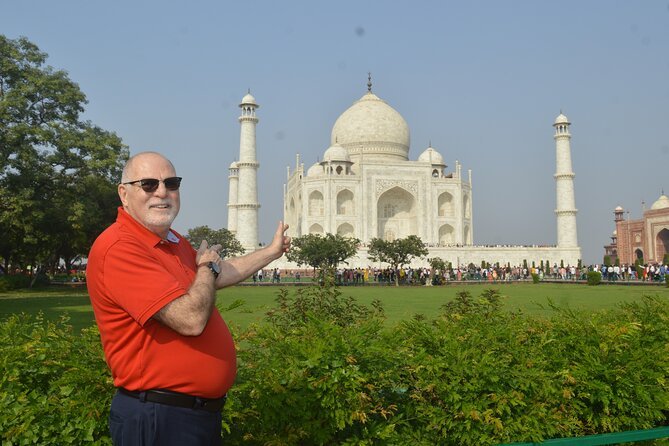 Skip the Line TajMahal guided Tour with optional add-ons
Experience the wonder of the Taj Mahal with our skip-the-line guided tour and optional add-ons – book now for a hassle-free and unforgettable visit!
from: $ 11.00
For Booking & Enquiry Call/WhatsApp: +91 7500 840840
---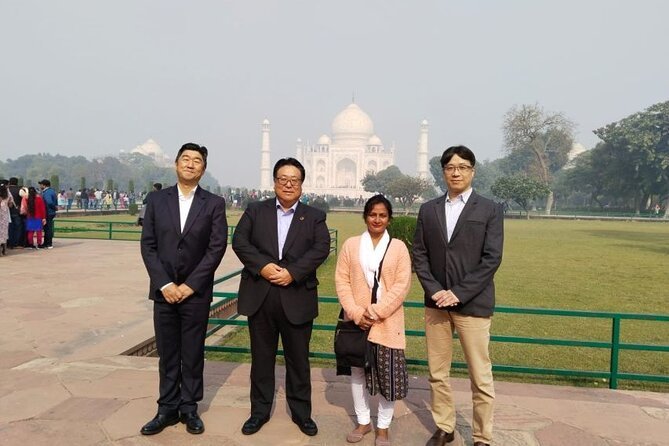 Agra: Taj Mahal and Agra fort Tour with guide
Explore the architectural wonders of Agra with our Taj Mahal and Agra Fort Tour, complete with a knowledgeable guide – book now for an insightful and unforgettable experience!
from: $ 14.93
For Booking & Enquiry Call/WhatsApp: +91 7500 840840
---
Agra Full-day Tour Taj Mahal, Agra Fort & Secret Walking Tour with Private Car
Experience the best of Agra with our full-day tour including the Taj Mahal, Agra Fort, and a secret walking tour, all with a private car – book now for a comprehensive and personalized adventure!
from: $ 36.67
For Booking & Enquiry Call/WhatsApp: +91 7500 840840
---