If you are looking for Car Hire in Agra with Driver for Sightseeing. This Taj Mahal Tour Guide tour is just right for you.
Car Hire in Agra for Taj Mahal and Agra Fort sightseeing. Also visit Fatehpur Sikri Tour from Agra by Car with Experienced Driver. Agra taxi hire India at best price and available 24 hours in Agra. We also send Cab to Agra Railway Station for pick up and Transfer to Taj Mahal Sightseeing. Book taxi hire Agra for Agra to New Delhi departure at low price and no hidden Charge. Car on rent in agra you can book Car rental services in Agra.
You also know about Taj Mahal Day Tours
Advertisement
Also, Agra Local Cabs provide Car on rent in Agra for Mathura and Vrindavan Visit and Later transfer to Delhi Airport in Same Day by Car rental in Agra with driver. Car hire Agra to Jaipur with driver transfer – Book in last minute.
"Guides may help you in exploring Agra & around in a better way . Agra Guides will also tell you about excursions, attraction, things to see , activities to enjoy , best itineraries as per your timings & much more."
Toyota Etios Taxi.
Swift Dzire Cab.
Innova on rent in Agra.
Toyota Crysta Luxury Car.
All car & tempo travelers are fully AC & with Professional Driver. Taxi on rent in Agra are Available 24 hours at Railway Station at Agra.
"It happens to be one of our highest selling tours and delivers great value for money along with convenience, comfort and a great holiday experience"
"you know Shah Jahan, life and youth, wealth and glory, they all drift away in the current of time. Did you strive, therefore, to perpetuate only the sorrow of your heart? Let the splendor of diamond, pearl and ruby vanish? Only let this one teardrop, this Taj Mahal, glisten spotlessly bright on the cheek of time, forever and ever."
– Rabindranath Tagore, Nobel awardee in literature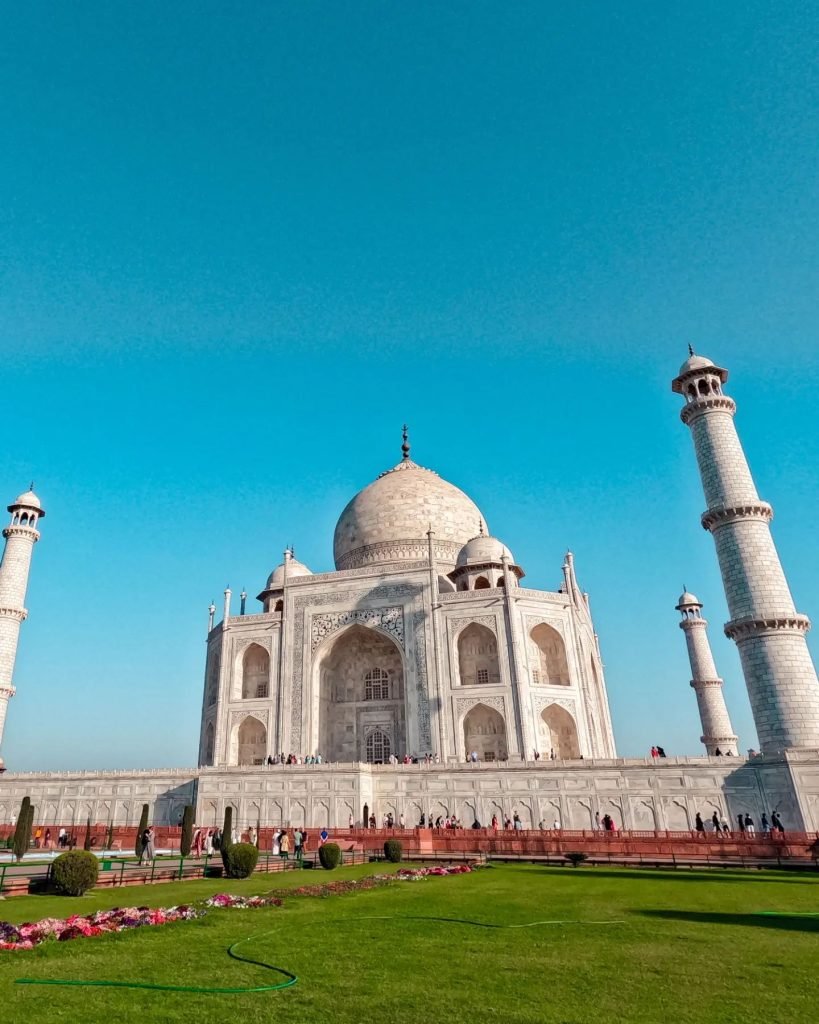 Taj Mahal Darshan at Sunrise or Sunset
Visit Taj Mahal Agra with local Guide, built by fifth Mughal Emperor Shah Jahan in the memory of his beloved spouse Mumtaz Mahal in 1631 to 1653 it took 22 year for the construction with help of 20 thousand craftsmen. The Taj Mahal is a real wonder on account of symmetry, geometrical calculations and grandiose structure. The precise stone inlaying work done in the marble with semi precious stone is eye catching.
Tour Guide Service in Agra – Provide Taj Mahal Professional live guide -English, Spanish & More in Agra Darshan by Car Tour Package.
2 Day Agra Tour by Car – Over Night Agra Tour is the best option to cover Taj Mahal Darshan at Sunrise or Sunset. You can book a hotel in Agra and we provide you cab service from Delhi. Cab Service also available in Agra. Visit the Taj Mahal & Other Local Sights during Agra Darshan.
After sightseeing of Taj Mahal visit marble inlaid demonstration, same Art of Taj Mahal by the same descendants who was built the Taj Mahal.
Then we will go to sightseeing tour of Agra red Fort, a UNESCO World Heritage Site, there you can look the best view of the Taj Mahal from a little octagonal tower or window called jharokha (Mussan Burj). Agra Red fort built by third mughal emperor Akbar, The Great in 1565, Agra Fort is a UNESCO world heritage located 2 km northwest of Taj Mahal.
Covering the entire destination listed above. Your sightseeing will be complete here.
"Agra is a fantastic and Precious Mughal historical city as it is the home of the world's heritage site Taj Mahal."
Agra Darshan Places
Places to visit in Agra – You can do Agra Darshan Places to explore as many as you desire Agra Darshan places in 2 days. Visit Taj Mahal, Agra Fort, Mehtab Bagh and Itmad-ul-Daulah. You can complete Agra Darshan by Car in 3 hours. To Save time book Taj Mahal Tickets in Advance. You can buy online Taj Mahal and other Monuments Tickets. We assist you to buy Taj Mahal Tickets online Contact us Today!
Some best Sightseeing places in Agra during the visit:
Top sites to see in Agra
Taj Mahal

Agra Fort

Mehtab Bagh

Akbar Tomb at Sikandra

Tomb of Itimad-ud-Daulah

Gurudwara Guru Ka Tal
Top sites to visit near Agra
Fatehpur Sikri

Mathura Vrindavan temples

Bharatpur Bird Sanctuary

Mehandipur Balaji temple

Chand Baori Stepwell

Ranthambore National Park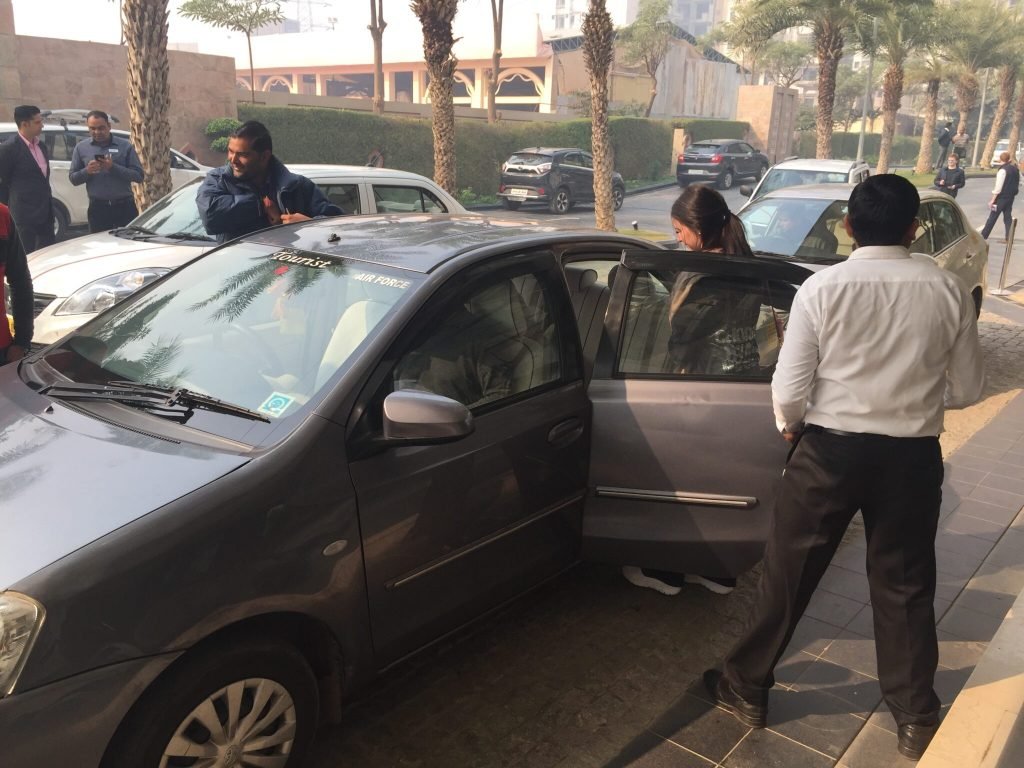 You will be accompanied by a professional English-speaking driver who can assist you with any local information. You can also request for bathroom or coffee breaks or stop for a quick picture on the way to Agra.
Air-conditioned vehicle
Private transportation
All Fees and Taxes
Drop Off Point Agra , Agra, Uttar Pradesh, India
Our Driver will drop you in Agra/Any Hotel in Agra.
Please Note Travelers can also tell their pick up point in Delhi or Any Hotel in Delhi, Our driver will pick you from your location.
Twenty-two years later her body found its final resting place – the Taj Mahal.
you Also like to read:- Agra Tour Guide great value for money along with convenience
Agra Taj Mahal Transfer from Delhi
Advertisement