Taj Mahal Photography
The Taj Mahal Cabs provides the best, and the complete Taj Mahal travel packages for tourists at reasonable rates, giving them a stimulating experience of the Indian subcontinent and beyond. Our office, situated in the heart of Indian tourism – in Agra, Uttar Pradesh, is administered by select experts who organize the best-guided photography tours. Our photography tours in Agra are about blending traveling enthusiasm with a practical commercial model entrenched in the Indian custom of pleasing our customers at all costs. so Book Taj Mahal Photography Trip with a professional Taj Mahal photographer This year.
"Book Taj Mahal Photography Trip with a professional photographer This year"
Taj Mahal Cabs has become the leading provider of inbound Taj Mahal photography tours, custom-made trips, and cultural tours in India and beyond under the guidance of our founder Mr. Alamgir Khan. He founded TMC in 2006 and, with his wife and commercial partner, Mrs. Kaifiya Khan, focuses on directing traditional and photography tours of Agra.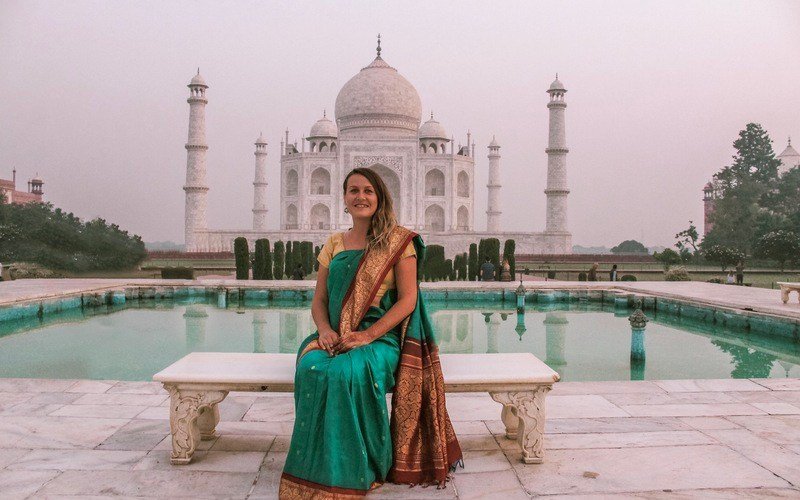 No experience in India would be finished without an opportunity to see its most notorious show-stopper, the grand Taj Mahal, and who can know it better than the professionals at Photography Tours India? Taj Mahal professional photoshoot is an opportunity for you to make your visit a lifetime memory. Professional photography at the Taj Mahal is available on request for couples, families, groups, and even solo travelers.
Advertisement
"TAJ MAHAL PROFESSIONAL PHOTO SHOOT by Experienced Taj Mahal Photographers"
Assistance with clothing, makeup, jewelry, etc. can be provided if required. A qualified photographer does the Taj Mahal professional photoshoot. It is a unique method of having some top-notch pictures taken of you and your friends and family before one of the world's seven miracles, the Taj Mahal. Photos are expertly altered and given inside seven days on Google Drive or email.
Apart from a Taj Mahal professional photographer for professional photography at the Taj Mahal, you will be accompanied by a tour guide who helps you understand the lesser-known details of each place you visit and the rich history of this ancient city.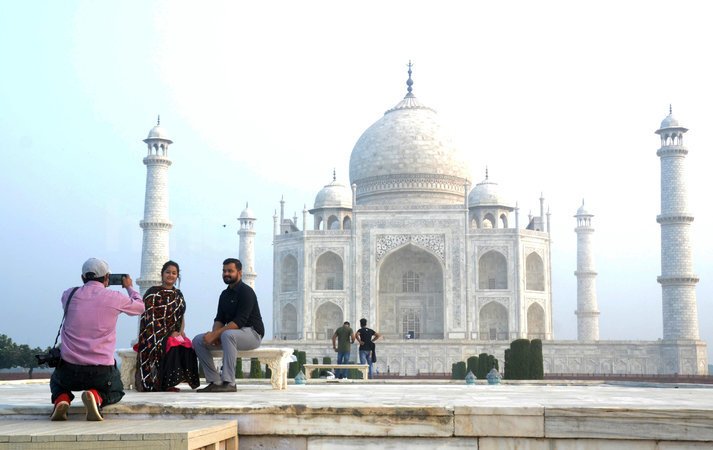 This is an excellent choice for casual and dedicated photographers of Taj Mahal. They want to take some memorable professional quality Taj Mahal pictures to keep the memories of their trip to the Taj Mahal and Taj Mahal professional photoshoot fresh for a lifetime.
Add that up over a week and you'll have nearly a pound of fat loss with very little pain or diet deprivation
Instead of worrying about finding the right spots. For professional photography at the Taj Mahal for the Taj Mahal best photos. Or then again, how to take the photos, you can depend on your picture taker's skill. The local area expert ensures that your photographs are the best and will be something beyond worth imparting to loved ones via web-based media.
This the Taj Mahal morning photos shoot should be possible whenever of day; in any case, dawn is by a wide margin the best an ideal opportunity to visit the Taj Mahal. Not because the early morning light is perfect for the shoot, but since this is when there is a minimal number of sightseers.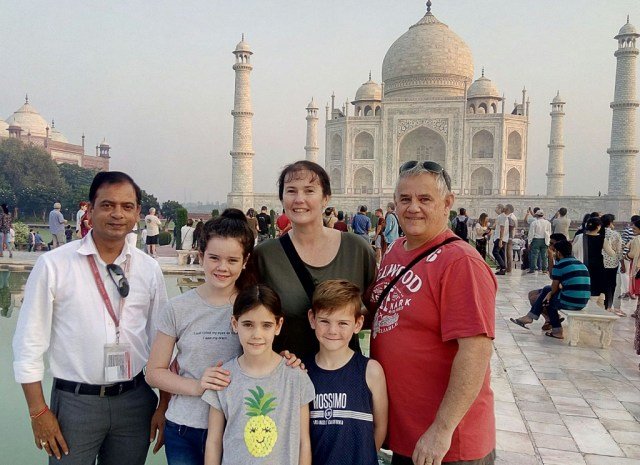 You will be gotten from your Hotel in Agra. Drive to Taj Mahal. Shots from various points and flexible stances will be caught during the Taj Mahal professional photoshoot. Our picture taker and guide will give all of you the essential data and take you to all the best photography locales to ensure you're visiting the Taj Mahal are as satisfying as could be expected under the circumstances.
Similarly as there's no such thing as "an awful an ideal opportunity to live", there's no such thing as "awful an ideal opportunity to visit" one of the most glimmering and radiant miracles of the world, the Taj Mahal. Whatever be the season, the Taj Mahal won't stop with its central goal to spread its appeal and brilliance and will keep on being as glowing as could be expected. Best time to visit Taj Mahal during the day is sunrise.
You also like this:- From Delhi to the Crown Jewel of India: Explore the Taj Mahal with our Tours
Advertisement