Subhash Emporium Agra
Subhash Emporium (also known as the Marble Emporium) is widely acclaimed for reviving and promoting the ancient art of "Prachinkari in marble" (marble inlay art) and is considered the top manufacturer and exporter of inlay table-tops, boxes, vases, coasters, plates and marble handicrafts. It remains the go-to place for art connoisseurs looking for quality pieces.
"manufacturer and exporter of inlay table-tops, boxes, vases, coasters, plates and marble handicrafts"
In earlier times, a young apprentice (Shagird) would spend considerable time under a master (Ustad) to learn various aspects of Pachhikari (inlay of gems stones on marble) art work. Which resulted in exceptional workmanship even at the smallest souvenir shops.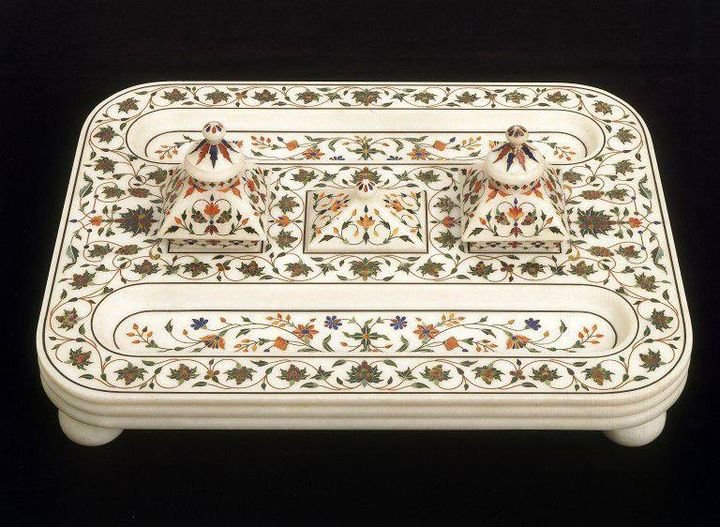 The following inkwell (ca.1850) from the Victoria & Albert museum, is one such example picked up by a visiting tourist, from one of the shops in Agra. This piece conforms to most stringent standards of traditional Pachhikari art work.
Advertisement
"However it reached its pinnacle only under Emperor Shah Jehan, who was an ardent patron of arts and architecture especially in white marble. In India this art came to be known as "Parchin Kari" a Persian term for hard stone inlay work."
Black Marble table top, Size 120×60 cms.
Inlay of semiprecious stones: Amethyst, Agate,
Cornelian, Jasper, Lapis lazuli, Malachite and Onyx.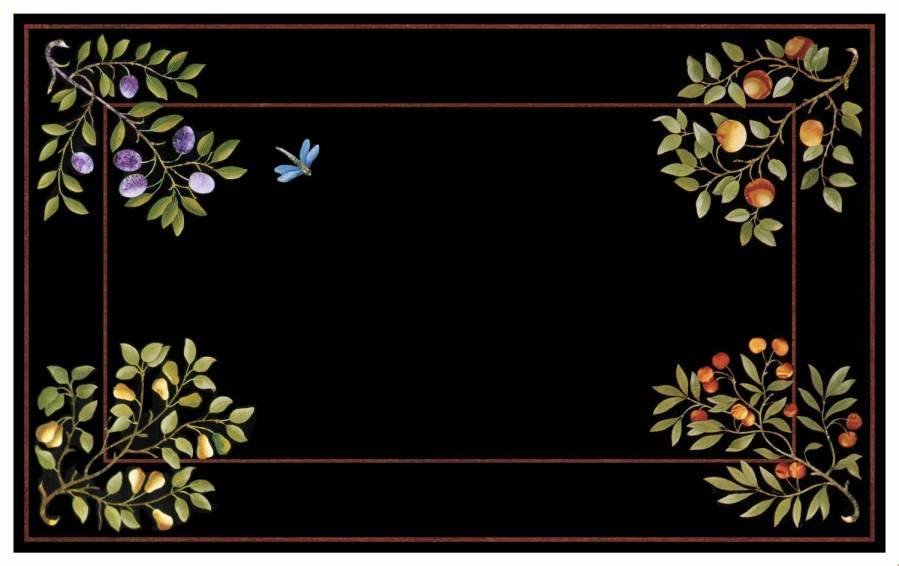 Brief History of Founder
Mr. Phool Chand Bansal who belonged to the affluent business family "BANSAL" of Agra left his father's thriving business of commodity trading to follow his dream of resurrecting the rare art of Parchin Kari, which he long cherished from his childhood visits to the Taj Mahal.
This success was achieved with the generous support of the Development Commission for Handicrafts of Government of India, and was duly acknowledged when the President of the Indian Republic conferred three consecutive National Awards upon Marble Emporium, from 1971 to 1973.
He started the Gallery of Marble Emporium with enormous passion and zeal, and soon made it a haven for the greatest surviving master artists of "Parchin Kari" who had either abandoned this noble tradition to pursue popular professions of their times, or were living in abject poverty because of lack of appreciation for this art.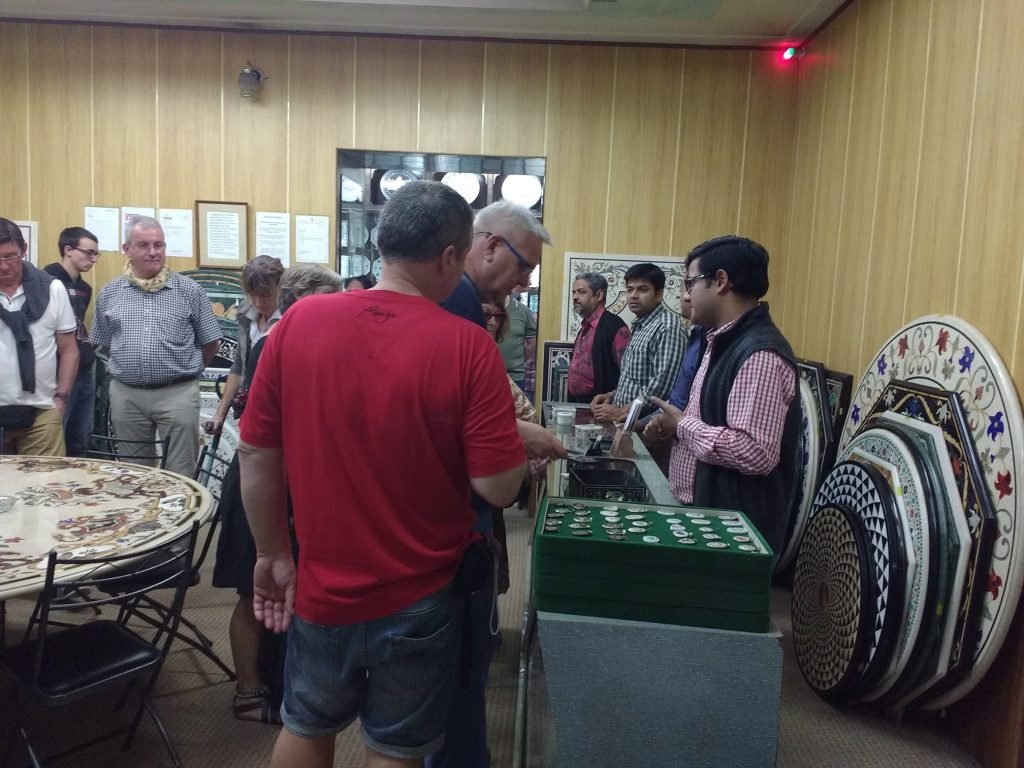 His third son Umesh Chand Bansal went on to formally study art and architectural decoration of Renaissance period and later on became one of the legendary artists of "Parchin Kari" and remains a folklore till date.
The designs executed by Umesh Chand Bansal, remain the best creations the art world has seen till date. Some of these modern masterpieces are displayed at the Company's art gallery at Agra, which is visited by hundreds of art aficionado and tourists from all over the world, to draw inspiration and appreciate his creations.
Advertisement